Call me crazy, but due to a lengthy set of circumstances that all fell into place at the right time, we are now the proud owners of a Yorkshire Terrier (and he's the sweetest little thing!)
The little nutball wasn't very cooperative during his photo session!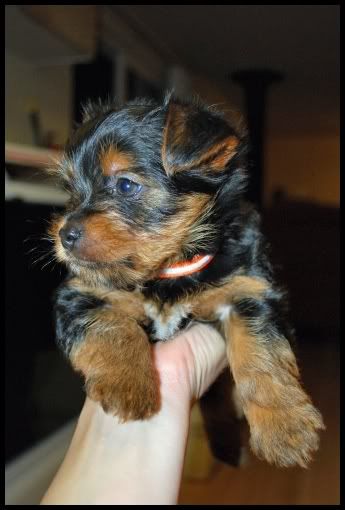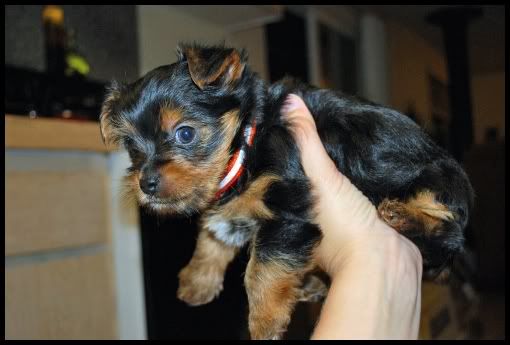 He isn't overly fond of his new collar (spends most of his time scratching at it, and falling over in the process!), but I figure the sooner he gets used to it, the better. As I'm typing this, we've only had him home for about three hours, but so far he hasn't seemed to mind being crated in the slightest, and he's very snuggly. I'm hoping the house-training goes well!
My BIL and SIL have one of Charlie's brothers, which they named Pete, and my neighbors got another one of his brother's, which they've named Sparky. SO, we'll be in close contact with two of Charlie's 9 siblings! I think it's pretty neat.
Wish us luck!