On a recent beach visit, Connor was having a grand time collecting little crabs. He had zero qualms about picking them up and inspecting them, carrying them around in his little shovel, trading them out for larger varieties, etc. This particular crab was rather BIG (I wish I had something to compare it to for the visual!) and rather MEAN and still, Connor was determined to hold onto it.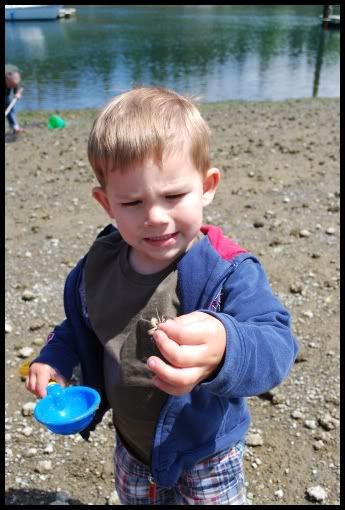 Here, you can see it ready to attack/defend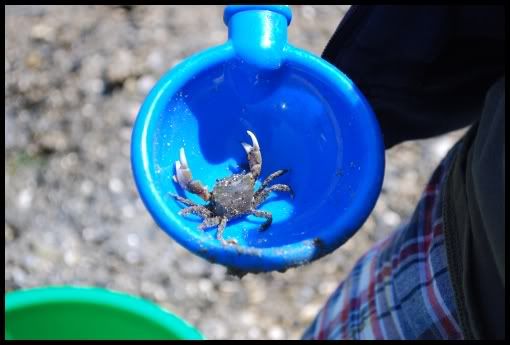 After Connor let it go, it must have scurried off and had a conversation with it's baby brother, because the next crab Connor got ahold of was a tiny little thing, but as soon as he set it into his hand, it rushed across his hand, into the sleeve of his sweatshirt, and was heading North as Connor danced around and shrieked and I was scrambling to get the sweatshirt off of him before he gave himself a heart attack. I could hardly stop laughing afterwards!