HOW CUTE IS THIS??????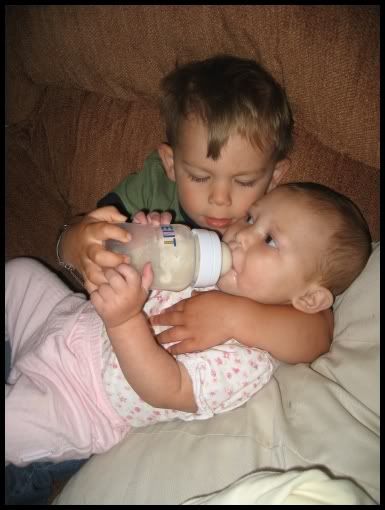 (Jess, don't be mad, I was with him the entire time!)
Connor just LOVES Grace. He's even taken to hauling dolls around the house and calling them "Dace" (Grace). When he sees people with infant carseats, he points, gets excited, and yells, "Dace! Dace!" He loves to give her hugs and kisses. He's constantly wanting to be very involved in her care when we babysit her.
Obviously, I couldn't refuse his request!