Emily had her friend Rachel over yesterday for a few hours. We're trying to cram in as much time with her as possible before she and her family move to Florida. The kids all played in the sprinkler, and then I made up the smoothie mix Rachel's mom sent over with Rachel, and the girls lounged in the sun, sipping their drinks.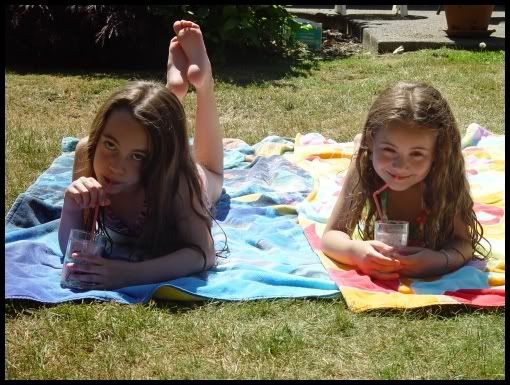 They requested another photo a little while later:
Shortly before Rachel's mom was due to arrive to pick her up, the girls started making some serious plans about their next get-together, and they were just so cute plotting away and giggling. I don't remember what Rachel was in the middle of saying, but they erupted into giggles two seconds later...