Connor is the busiest, most persistant, fearless child of my three children. He constantly out-does himself and is forever putting me into panic mode with his antics. Yesterday, I heard the bathroom sink turn on, but Emily and Jared were both with me, and even with a stool, Connor is still a few inches shy of actually being able to reach the faucet. I run back to investigate and find Connor teetering on top of my new yoga bricks, on top of the stool, playing in the water!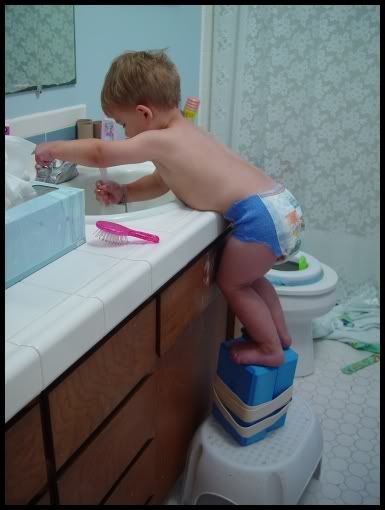 What doubly blows my mind is that the stool was in the other bathroom prior, and the yoga bricks were at the other end of the house next to the TV. Which means he actually had to see these items seperately and concocted the plan. It wasn't like they were sitting next to each other as a more obvious stacking opportunity. I made Emily stand right behind him to keep him steady while I went for the camera (I have to document these things, you know!), then said, "Connor, are you supposed to be doing that?" See the look he gives me?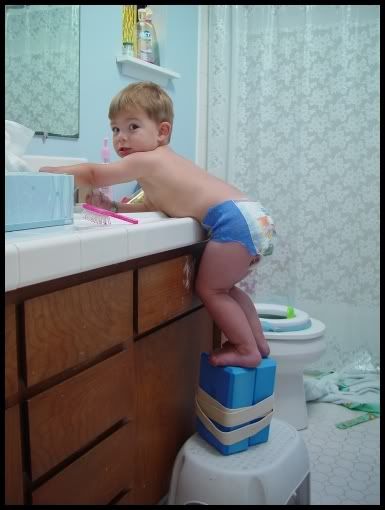 His reply was "Bop it!" ("stop it"). He's such a punk. Apparently I was distracting him from his fun. I'm so mean... Let's just say he didn't take too kindly to being taken down from there either!