My Auntie was under the impression I would be mad at her for the Christmas gift she got the kids, so she delayed giving it until Monday, at which point she stuck it in my car at the lucheon we had all attended, and took off before we ever saw what it was. The kids and I got home and dug into the box and were THRILLED with what we found! It was tons of new dress-up stuff. By the time I pulled the last thing out of the box, Jared was jumping around in circles yelling, "YAY YAY YAY YAY!" Then he informed me that Auntie is the best Auntie EVER, and that the dress-up stuff is AWESOME. We didn't have time that afternoon to try any of it on because we were heading out to spend time with Dan's uncle and cousins in town from PA, but we played around first thing the next morning!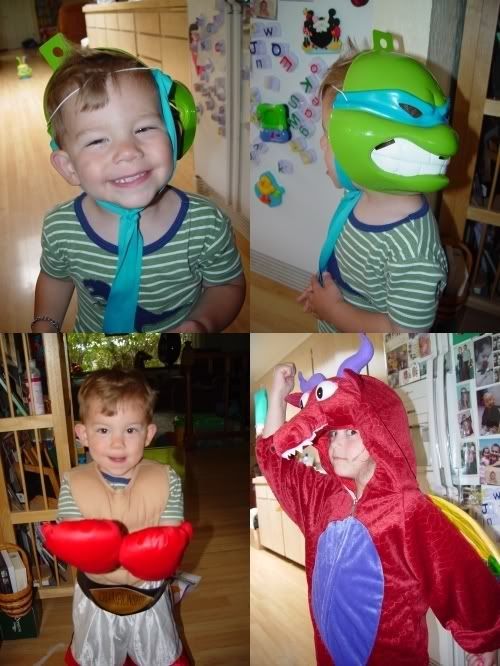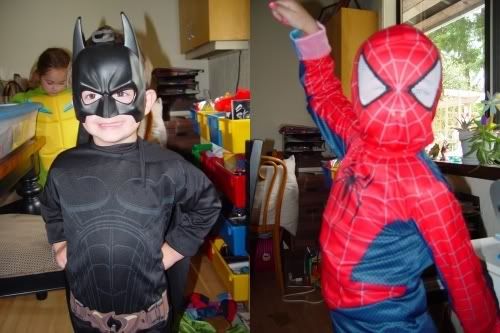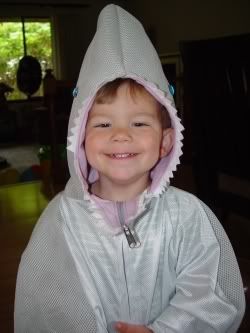 I just realized I don't have pictures of Emily in the two girly dress-up costumes! Some of the pictures are repeats of costumes, but it's a different kid pictured (I wanted to make sure I included all three kids in the post). The Ninja Turtle with the full face mask is Emily, as is the dragon, as is the last Spiderman picture. The first Spiderman is Jared, and I think you can see for yourself who is who for the other pictures.
Isn't that a GREAT present? The kids have been having a blast!!!!!